Developers : know yourself and your market better !
Applying for a job as a developer may seem easy at first, given the demand there is. But without the right knowledge, you could take on a less than ideal job...
This e-book provides you with everything on that topic !
Position yourself in the market

What is your worth

How do you fit in the market

Reasons to work elsewhere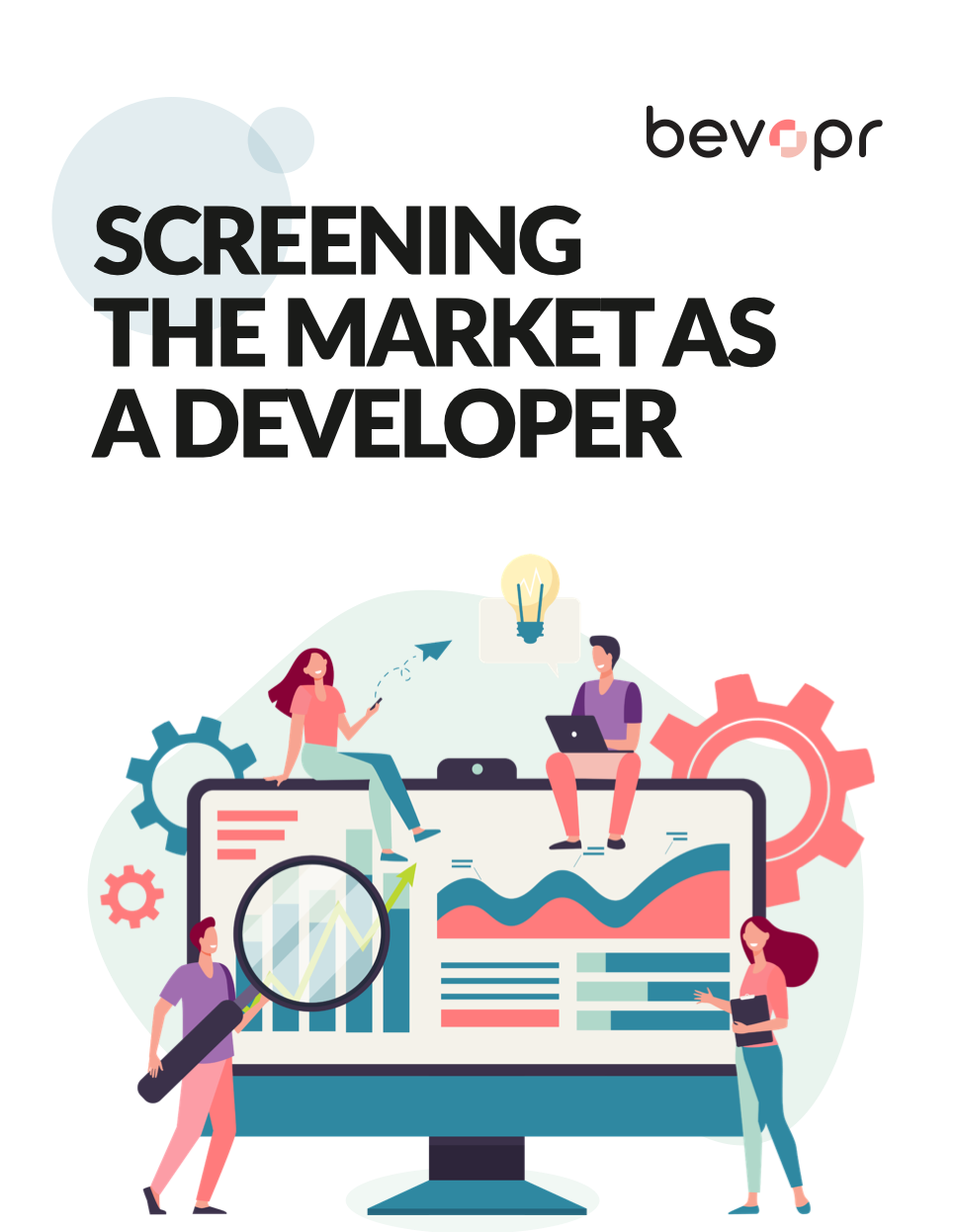 BONUS
In case this was not enough, you will get an absolutely FREE access to the following :
Comparative of the different job searching tools

What salary to expect? A bot will tell you based on your skills and our 20 years experience with developers and recruiters

Should you work as a freelancer? Ask a bot that helps you find out wether you are suited to do so
What is bevopr ?
The platform bevopr is a marketplace 100% dedicated to IT developers!

With it's like match chat concept, it offers to people looking for a new job or to the curious a panoramic view of the developer job market.

Join our 4000+ developers on the platform by creating your account in less than 3 minutes.